How many times can you say Yes?
So Valentines Day last year, I shocked Lee and told him that he was going to become a dad.
Last year had enough excitement to last us a few years, so between that, and finances, we agreed to have a very low-key valentines day.

I made paper towel roses, and cooked my best chicken legs.
I even made Lee a "Happy Arbor Day" card.
( we promised not to do too much for valentines day, but we didn't say anything about Arbor Day)

Of course he made a really sweet card, that pales in comparison to mine, and he even got Isaac to hand it to me.

So after dinner, I put Isaac down for a nap, and we sat down to finish our bottle of wine. Lee lit some candles and said he had one more thing.

One more thing! We promised low key, and he promised it was.

He brought out a book he made of printer paper and construction paper, then binded it with ribbon. It was the story of us.....
and it began...

I'm not putting every page up, but it was cute.
I got to the second to last page that read,
and by the time I got to the last page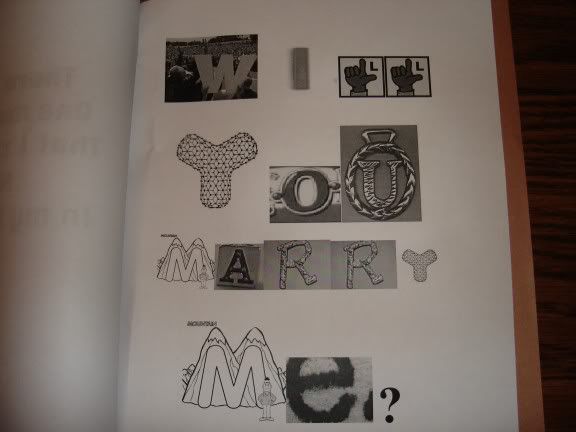 Lee was already on his knee with the ring out.
And I thought last year's Valentines Day was more excitement than I could handle...